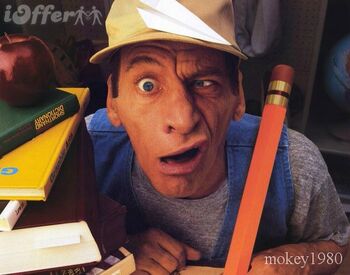 Ernist P. Worrell was a member of the Radioactive Uber Clan and a double agent for Fidel Castro.

During his time in the RUC Ernist was a silver rank member of the RUC until he murdered deceased member Spock and got the RUC intel to Fidel Castro until Felix the Cat was brought in to assassinate him.
From here Felix and the RUC met. When Ernist was about to kill Popeye with his flamethrower, Felix shot Ernist in the head and killed him. Felix joined the RUC afterwards.
Fidel Castro gave up on going after the Radioactive Uber Clan after Ernist's corpse was sent to him. His ghost still haunts Felix to this day but he still fights against it.